News & Events
Global Partnership With Dale Carnegie Training Announced Learning Transfer Solutions To Be Their So... more
To ROI--Or Not To ROI? Yes, It Can Be Done Practically and Economically! For as lo... more
How Are We Measuring PERFORMANCE RESULTS From Training? The One Question Every Training Org... more
7-Improve Work Environment Support
TransferLogixTM gives you clear data on what work environment factors are barriers to learning transfer.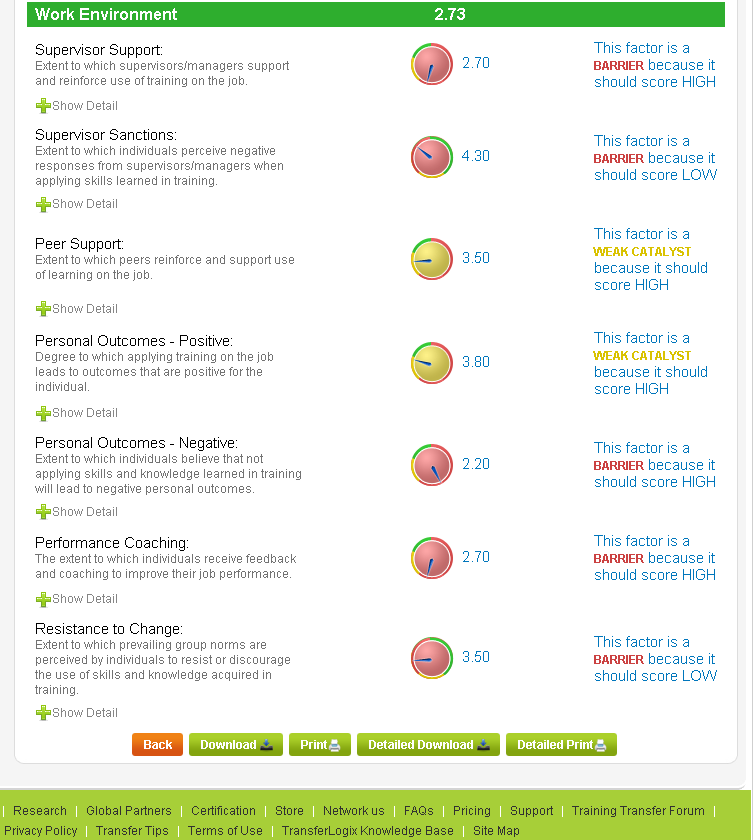 Then, the Company Poll feature enables you to collect data from particpants, supervisors and trainers on what specific strategies should be implemented to create a more supportive work environment.  Setting up a company-wide poll is easy: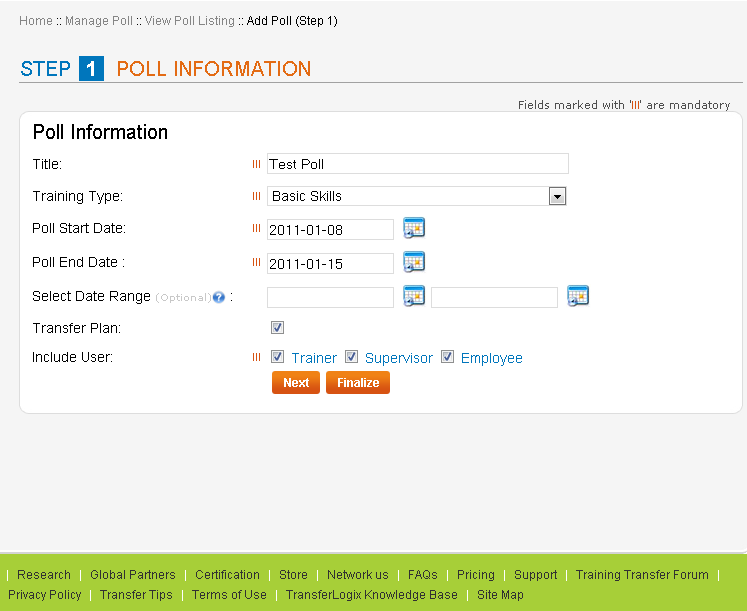 Then choose from our database of over 100 long-term improvement strategies to be included in the poll.